A young and enthusiastic company, Inkwinks Publications Ltd was formed in conjunction with the publication of the Inkwinks' first Picture Story Book - The Park, as well as The Park Activity Book and its corresponding merchandise. We have a small team, including Inkwinks Author, Stephen Meakin, to promote the Inkwinks in both Schools and to parents and carers in general.

Based just outside of Cambridge (UK), we are in a pleasant location overlooking a local Primary School, the target audience for the Inkwinks books and merchandise.

The company's long term goals are clear; to take the Inkwinks global. We believe the brand is strong enough and adaptable enough to do exactly that. Investing in a product that has outstanding characteristics, with an extremely high desirability factor for parents and carers of children, it is only a matter of time before the breakthrough comes.

It is no accident that the Inkwinks promise to be.......Fun.......Creative.......Educational.......! It is what all adults want for their children, and this resounds clearly across all cultures and nations. Helping children to understand, and put into practice, the core Principles of Creation, that of playing with ideas and then linking them together, is at the heart of Inkwinks Publications Ltd. It is how we do business, following simple business principles and practices that honour respect and timely interaction with both our partners, suppliers and especially our customers.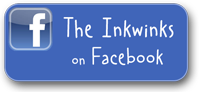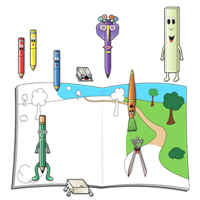 The Inkwinks in action!




Copyright: Inkwinks Publications Ltd 2014 - 2021
All rights reserved

Company No: 9176665

Visit The Inkwinks Website: www.inkwinks.org